Earlier this week, I introduced you to the SitePoint Base Theme for WordPress.
Sometimes, WordPress themes can visually catch your eye in the front end while behind the scenes they're bloated and lack quality. SitePoint wanted to address this concern and focus on the development of a new base theme that could confidently provide users with a starter theme they could use for any WordPress project that is minimal, clean, simple, lightweight and responsive. You can see it in action by checking out the live demo.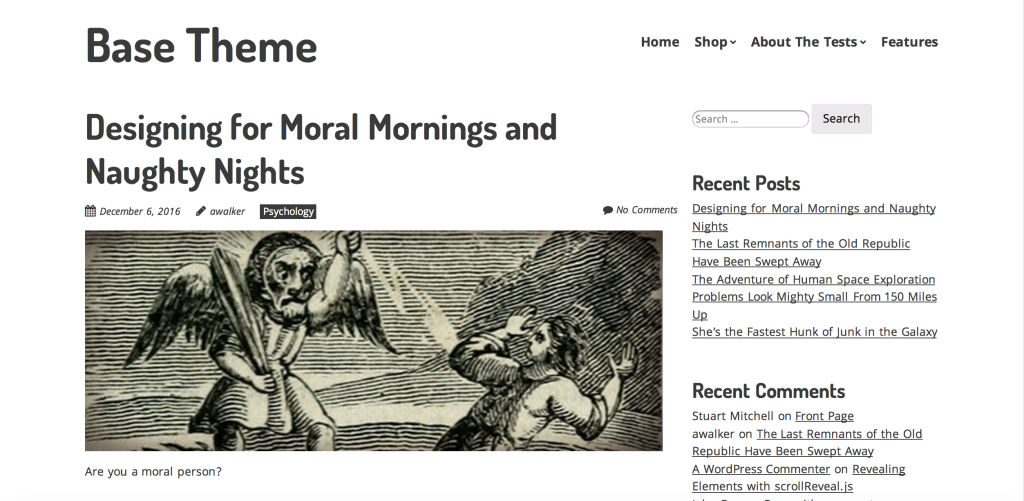 The SitePoint Base Theme has been designed with a focus on the following key features:
100% Free: Open Source GPL 2.0
High Performance
Code Quality
Mobile Optimization
SEO Friendliness
WooCommerce Compatibility
Page Builder Compatibility
Today we'll take a closer look at how you can actually get started with the SitePoint Base theme on your next project, walking you through the key features and benefits this starter theme has to offer out-of-the-box.
Continue reading %Beginners Guide to SitePoint Base Theme for WordPress%